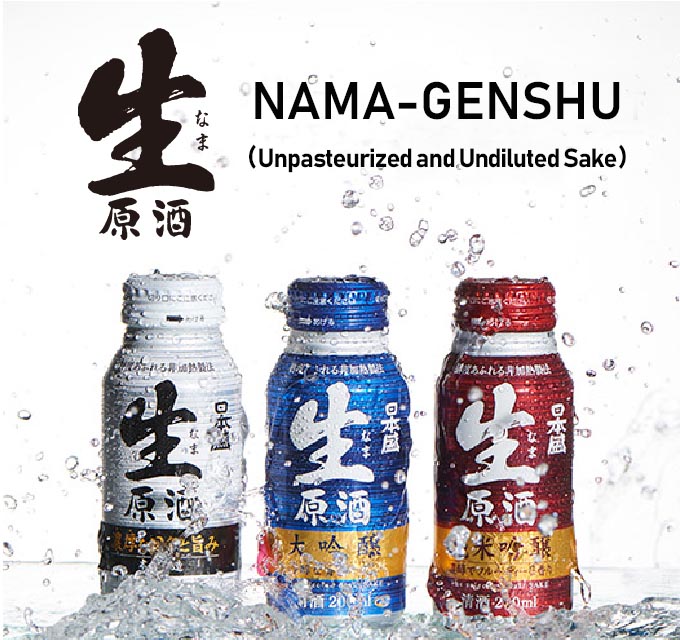 Enjoying "Nama-Genshu" in a new casual style
Bottle-type canned Nama-Genshu (unpasteurized & undiluted sake) in a new style offers fresh flavor of its own. It is produced with the original non-heating sterilizing process of Nihonsakari, and tastes like genuine sake. Nama-Genshu with no water added can be enjoyed original flavor of sake as well as full-bodied taste.
Nama-zake (unpasteurized sake):
It has never been pasteurized, so that it tastes original fresh flavor of sake.
Genshu (undiluted sake):
It has had no water added for adjusting alcohol content. Deep and rich flavor can be enjoyed.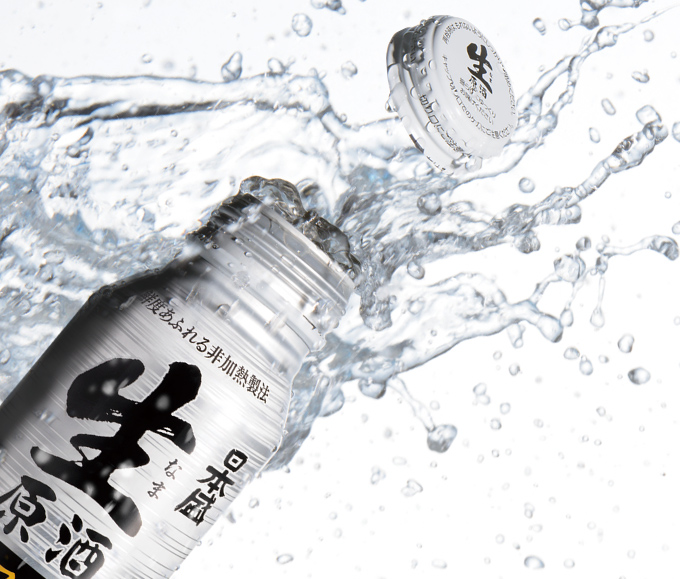 Anytime and anywhere, enjoying tasty sake in a casual canned style.
Canned sake is easy to carry, and can be enjoyed outdoors as well as at house parties. It changes the conventional ways of serving sake. Since a recappable can lid is adopted, unfinished sake can be preserved in the bottle-type can by recapping. It enables you to drink sake little by little.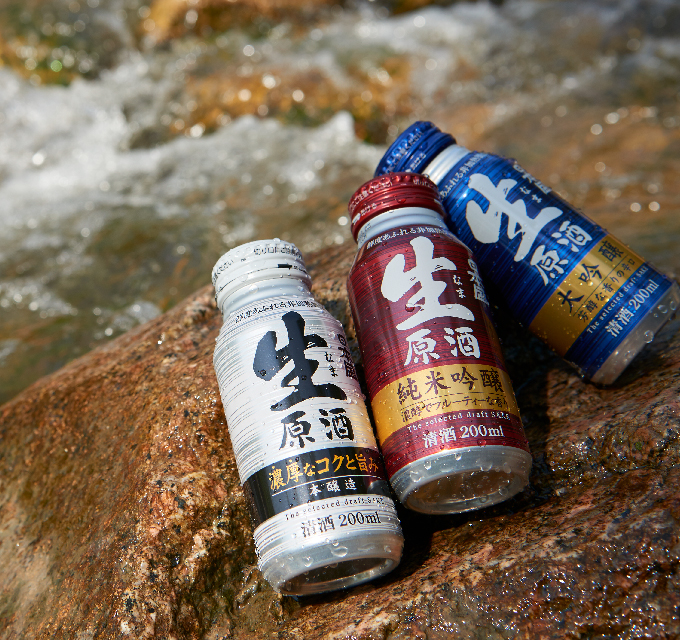 Serving chilled canned sake straight to the table. Authentic taste of sake can be enjoyed anytime.
It is recommended to serve canned Nama-Genshu chilled in the refrigerator. When its cap is opened, original rich aroma of sake and fresh flavor spread. Sake on the rocks, putting an ice cube in the bottle-type can and shaking it, is one of the styles for tasting canned Nama-Genshu.
※ 罐装生原酒采用特殊制法灌装,在常温下可保存约六个月。